A few years ago I made a list of questions to ask at secondary school open day. My brother-in-law, a high school teacher, helped me come up with some killer questions. I posted them for friends on Facebook and now every year someone asks me to post them again ready for open evening. I think it's a great list which really helps get under the skin of the secondary school. You can certainly ask the standard questions about "how much homework" and "what extra-curricular activities" – all good to know – but these questions may help you peel back more layers. I've done secondary school transition twice now and my list has really helped me ace the school open days!
The first three questions I call my "keep tabs and act" questions, and will help you investigate the way the pupils are monitored.
How does the school keep tabs on children's performance? How often do they do this and how do they act if it's not what they expect?
How do they keep tabs on children's happiness? How do they act if a child is unhappy?
How do they keep tabs on children's behaviour? How do they do this and how do they deal with problems?
The next three questions are about the subject teaching. The art department will have plenty of visual clues on display and it's easy to ask what is taught in PE but certain subjects are harder to delve into than others.
When do they set children in each subject and how easy is it for them to move between sets? Setting in Maths and English may happen earlier than other subjects. Does it happen in all subjects?
What languages do they teach? A school that teaches German may have a bigger investment in the language department than a school which does not, as German teachers are harder to recruit, Italian even more so.
What software will my child learn in ICT? When was the last time they updated their choice of software? It's difficult for schools to teach really relevant ICT as things change so fast. Can they explain why their ICT curriculum is the right one?
Questions about the culture and life of the school come next.
Is it a happy school? How many staff left at the end of last year? Do they duck this question or perhaps tell you proudly of past colleagues' promotions?
What percentage of the children stays on to 6th form? This gives you clues about happiness and success.
Will my child (describe their character) fit in here? (shy/sporty/bookworm/reluctant/geeky/etc.) Ask this question to at least two different people.
How much will we spend on school trips? Perhaps ask the PTA this one too. Some schools are very proud of their costly far-flung orchestra tours. Do they have more affordable trips? Are some compulsory (e.g. geography field trips)?
More Tips
Talk to lots of different staff. Spread your questions around. Can they answer fully or do they say "you'd better ask my head of department"? Why are they fobbing you off to someone else, do you think the management structure works?
If you don't get all your questions answered at the school open day, do not hesitate to phone up and tell them you have some more questions. How do they respond to your call? Do they take time to answer fully?
Take the opportunity at the school open day to ask about criteria for applying, school buses and other practical things too. Will they test the children on their transition days or rely on year 6 SATS results? Don't be shy about asking if your house is in catchment. For advice on filling in the application form, speak to the Local Education Authority. Don't assume that just because you've left a school off your form, you won't be allocated a place there. If you don't fulfil the criteria for the schools which you do put on your form, the LEA will give you a place somewhere you didn't write on the form, so make sure you have plenty of second, third and even fourth choices written down.
Let me know if these questions helped you prepare for a secondary school open day in the comments below!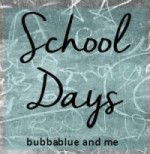 More reading: If you have a year 6 child why not find out what all the fuss is about SATS?
What is it like when your child finally gets to take GCSEs in year 11?
Save
Save
Save
Save
Save